Last year I guided myself through the elimination phase of the Autoimmune Protocol, which is a diet template and lifestyle that promotes healing for those with autoimmune conditions.
With bone broth being one of the most nutrient-dense animal foods there are, there was no way that I wasn't going to learn how to make it myself.
After hours of online research, and a few failed attempts, I finally nailed down a fool-proof process that delivers a delicious, nutritious and gelatinous broth every.single.time.
Yeah, I think I'm all that now that I can make bone broth.
My recipe calls for simple ingredients, walks you through cleaning your chicken properly, and answers all of your questions from the proper way to store your broth in containers and refrigerators, as well.
So the other day I posted a reel on instagram featuring my recipe and process.
I actually wasn't even thinking about sharing the recipe, I just thought it would be cool to show how I make mine.
Chile, I was wrong. People wanted the recipe.
I can't say that I blame them because I was once people.
And the internet is annoying with its endless supply of bone broth recipes from people who don't know how to cook. (You can tweet this) So I get it, lol.
But in my search for a good bone broth recipe, I began to figure out what mattered to me.
For example, I use a stock pot.
So a bone broth recipe that was written specifically for someone who owned a crock pot or a pressure cooker wouldn't work for me.
I also didn't want a recipe that called for a thousand ingredients.
For one, properly prepared meat stocks are extremely nutritious, filled with the minerals of bone, cartilage, marrow and vegetables (as electrolytes).
So for me, following a recipe that called for things like black pepper or seasoning salt would be a hard no. (No shade Lawry's' we'll get into that conversation on another post.)
Spoiler alert: there's magic ahead.
Good bone broth takes time when made with care from scratch. In fact, homemade bone broth is a whole journey out this mug.
This is the time to source your high quality bones and super fresh herbs and veggies and get into the culture of culinary wellness.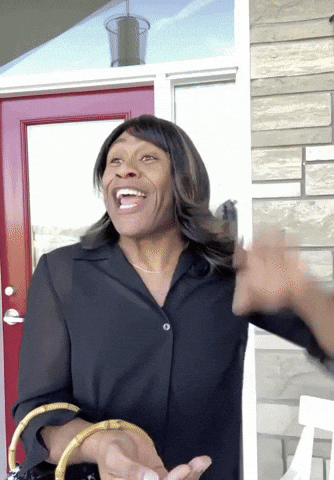 Other spoiler alert: you will need to prepare.
My bone broth takes 24 hours to complete. So at a minimum you'll need to find the time to nurse a pot over night and the willingness to surrender your home to the scent of chicken.
No really, the aroma of 50 chicken feet simmering on your stove is next level and I'm being nice.
Ok let's get to it!
Ingredients
I'm not normally an organic-or-die person, but given the nature of bone broth, all vegetables listed are organic recommended. Farm raised, free range chickens give the best results.
50 chicken feet*

1 bunch flat leaf parsley

3 onions whole and unpeeled

3 celery stalks

3 carrot sticks

3 sprigs rosemary

3 sprigs thyme

3 bay leaves

5 garlic cloves (smashed)

3 TBSP apple cider vinegar

soup socks - you'll need those
*whole chickens and bony chicken parts can also be used but I can't guarantee your outcome since my recipe's based on the chicken above.
Should you need to adjust, 3 pounds should work.
Cleaning Instructions
Everyone has their own way of cleaning chicken. Feel free to use your own if you'd like, but this is how I do it.
Remove your chicken from it's packaging, place into your stock pot and cover it with cold water.

Add 2 tbsps of apple cider vinegar to the pot.

Place the pot to the side for 30 minutes.

Drain the water from the pot and rinse the chicken.

Fill the pot up again with cold water.

Drain the water from the pot and rinse the chicken.
Blanching Instructions
Do not skip this step. This step removes the impurities from your chicken that (I swear) are invisible to the naked eye.
I call it gunk, you can call it whatever you'd like, but if you're using the right bones there will be some gunk.
And it's disgusting so brace yo'self.
Cover your chicken in your stock pot with cold water.

Bring the water to a boil.

Let your chicken boil at an aggressive pace for 20 minutes.

Drain the water from the pot and rinse the chicken.

Set your chicken to the side

Wash your stock pot thoroughly because it will be, ewww.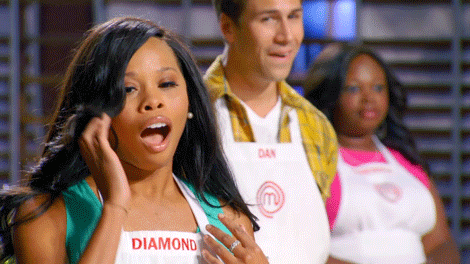 Roasting Instructions
I've made bone broths without roasting the chicken first, and I wasn't into it.
Roasted chicken broth produces a rich, beautiful caramel color that gives a much deeper flavor.
I mean, it's bone broth so it's not 'that' flavorful to begin with so imagine if you just used boiled chicken. (see the lady above for reference.)
Set your oven to 425 degrees (450 - max)

Line your baking sheet with parchment paper*

Roast your chicken until they are golden brown.

Oven times vary, so please watch carefully.

When done, add your chicken to the soup sock, tie a knot on it.

Place the chicken filled soup sock in your stock pot and set it on the side.
*You can also skip the parchment paper to get all the good stuff from your baking sheet when done. I've done both and there's no wrong way to go, honestly.
Aromatic Instructions
Leave the skins on your onions and wash your vegetables thoroughly as you normally would.
Onion skins are a source of vitamins A,C,E and they're also a rich source of flavonoids, particularly quercetin (a potent antioxidant and anti-inflammatory), so leaving the skins on just levels up the nutrient profile of the pot.
Place all of the aromatics into their own soup sock, tie a knot in it. Knotting the socks will make removing them in the end much easier.
Bone Broth Cooking Instructions
Place your aromatics and chicken in the stock pot.

Fill your pot with just enough cold water to cover everything.

Bring your pot to a boil.

Reduce the heat, cover and let simmer for 6-24 hours.*
*The longer you can cook the stock, the richer and more flavorful it will be. I simmer my bone broth for 24 hours.
Mason Jar Instructions
Once your broth has completed it's journey, add your broth to individual mason jars.
Do not let the broth cool in the stock pot - it will become a breeding ground for bacteria if you do.
I like to add sprigs of parsley to my mason jars prior to filling them up. Doing this imparts additional mineral ions to broth.
Fill your mason jars beneath the lines seen at the mouth.

Bone broth expands when frozen and when overfilled, the jars will break.

So we want to leave room for expansion.

Seal the lids, and leave the jars on the counter until they've reached room temperature.

Refrigerate or freeze as necessary.
Special Notes Just for You.
You will know that your bone broth contains liberal amounts of gelatin once your broth has been chilled.

Your broth should thicken, even to the point of jelling completely when refrigerated.

It's ok if it doesn't! It may take a few tries to get it right, you can always try again.

Bone broth will last in the fridge generally for up to 5 days and several months in the freezer.
Watch me make my bone broth below - you better werk, sis!
My name is Nicole Orisich
I'm a Nutritional Therapy Practitioner (NTP), an AIP Certified Coach (Autoimmune Paleo) and the "IT Girl" at Keep it Cute Kitchen (K.I.C.K.) If you have questions or content requests, click here, and follow me on YouTube and Instagram.
Thanks for pulling up!
Do you know which dietary lifestyle is the right one for you?