This is the conversation I've been wanting to have for a while now and I'm glad you've pulled up today, because I've been waiting for you.
The kitchen essentials that I'm sharing with you today, actually have nothing to do with knives, plates or cups.
Today's essentials won't cost you a dime, either.
(Take a deep breath, take a deep breath...)
Sis, your kitchen needs a vibe.
Kitchen Essential #1 - Declutter
(De-clutter: The process of removing unused items from your kitchen.)
Decluttering is a K.I.C.K. kitchen essential because changing the way you eat is hard enough, why not do so in a clutter-free environment? Why not start over with a fresh slate? Why not remove those stained plastic containers with the missing lids? Why not remove the empty cleaning supply bottles from under your sink?
It's so much easier to be inspired to cook in a kitchen that's free from clutter and confusion.
Try this:
Walk through your kitchen and decide what your decluttering plan of action will be. If the job's too big, choose the areas that you use the most.
Your areas may include:
Food storage cabinet/pantry

Pots and pans

Utensil drawer

Refrigerator
You deserve to have a kitchen that makes you feel like you're the shit so that you can be more intentional about the quality of the foods you eat.
There's no need to rush this process. Take your time and ask yourself the hard questions as you go along. You will be surprised how much progress can be made in an extremely short period of time.
Before you know it, you would have given your kitchen the most important kitchen essential for your new health journey – clarity and peace of mind.
Cheers to that!
Kitchen Essential #2 - Organization (aka as the greatest kitchen essential known to mankind)
Organization: the result of everything having a place, but also being returned to said place.
Organization is a K.I.C.K. kitchen essential because it relieves us of having to think so much.
Whether you're going Pescatarian, Plant-Based, Anti-inflammatory (or any dietary lifestyle), you're likely going to find yourself cooking more and trying new recipes.
With all of this increased activity in your kitchen it makes sense to create organizational systems that will help you - and your family - manage the transition easier.
(fun fact: even if you're not in dietary transition sis, get your kitchen organized!)
Try this simple project:
Go to your spice area and create a system of organization. You can do this by removing all of the spices and placing your spices into order while they're out on your counter. Don't be surprised if you run across a few bottles that should be removed (see Kitchen Essential #1).
Once you have the spices ready to be placed back, place them back in an organized way that makes sense for the way you like to cook.
On my spice rack, the most valuable piece of real-estate is the shelf in the front. Since this is the most convenient shelf I only place my most-used spices on it:
Sea Salt (2 kinds)

Onion Powder

Garlic Powder

Nutritional Yeast

Oregano

Pink Himalayan Salt
Other areas to consider organizing are:
Cookware storage

Food storage containers

Utensil drawer

Refrigerator

Pantry/dry good storage

Plates/cups/glasses/mugs
Also, I like to use zones in my kitchen too.
You can think of zones as categories, for example, all of my cooking oils are grouped together on the same shelf - my cooking oil zone.
My Daughter's Kitchen
Storytime:
My daughter wanted a 'tomato sauce zone' in her kitchen cabinets since pasta was something that she prepares at least once a week.
Since she works from home we created a coffee/tea drinking station for her by using a drawer as her "morning beverage zone".
Don't let anyone tell you that you can't do big things in a small kitchen! Look at her kitchen below!
As a major kitchen essential, organization can't be over-looked or downplayed especially in a kitchen that has limited space.
If effortless, easy, convenient, and aesthetically pleasing aren't the words you would use to describe your current kitchen experience, Sis it's time to flex.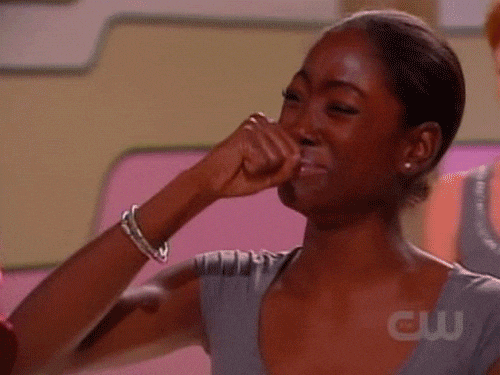 Kitchen Essential #3 - Branding Your Kitchen (aka the kitchen essential no one talks about)
Branding your kitchen: The act of having a dietary focal point and standards to support your aesthetic.
When you find yourself transitioning from a processed- food lifestyle, to a healthier way of eating, knowing where and how to begin isn't always so easy.
But following a pre-determined dietary lifestyle helps make the transition easier and when you brand your kitchen to support your new lifestyle, it's lit.
I once worked with a client who was on a plant-based journey, so together we curated her version of a plant-based kitchen.
We discussed her food preferences

Determined what her style of cooking was

Re-organized her cabinets, pantry and fridge so that her kitchen could flow better

Completed a pantry refresh, removing non-compliant foods
In creating her plant-based kitchen we learned that freshly pressed juices and nutrient-dense smoothies were the focal point of her meal prep needs.
Which meant that meal prep areas and easy access to her perishable food items were at the top of her plant-based kitchen's must-have list.
Branding her kitchen as plant-based motivated her to source her food – and their ingredients differently.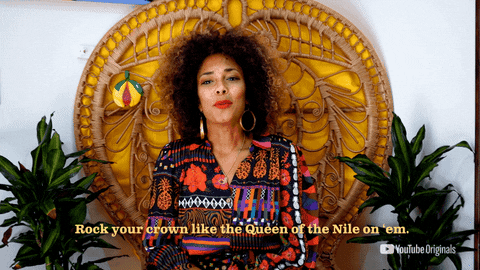 You'd be surprised how protective of your kitchen you can become once you know what it stands for – and what it doesn't.
As you begin your own food journey, consider what your kitchen's brand is.
If you're starting your vegan journey, what would having a vegan kitchen mean to you?
If you're on a weight loss journey, how helpful would it be to consider your kitchen, your body goals kitchen?
"Oh no sis, we don't store cookies in my body goals kitchen, that's a hard no!"
Your kitchen is the one room in your home where your healthy eating lifestyle is most supported.
Taking the time to create a space that will inspire you to stay the course is a journey worth taking. When done correctly, the time in your kitchen becomes a WHOLE vibe and that's goals.
My name is Nicole Orisich
I'm a Nutritional Therapy Practitioner (NTP), an AIP Certified Coach (Autoimmune Paleo) and the "IT Girl" at Keep it Cute Kitchen (K.I.C.K.) If you have questions or content requests, click here, and follow me on YouTube and Instagram.
Thanks for pulling up!
Do you know which dietary lifestyle is the right one for you?